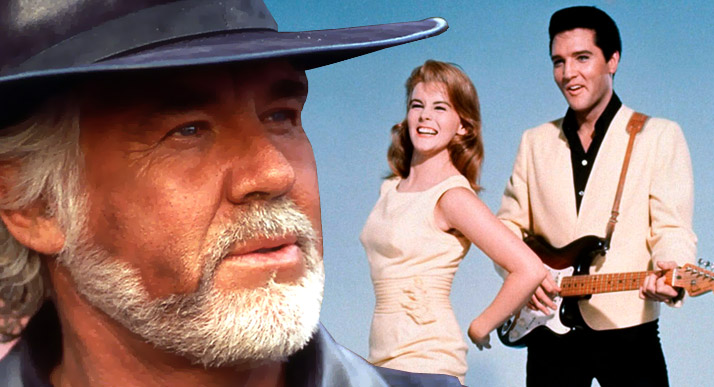 If you're a fan of country music, then you'll love this list of the top 5 classic country music for casinos and gambling. From upbeat anthems to heart-wrenching ballads, this music capture the spirit of gambling and the highs and lows that come with it. So whether you're hitting the slots or the poker table, put on one of these tunes and get ready for some serious fun.
Let's discuss the top 5 best classic country music for casinos and gambling.
1. The Gambler by Kenny Rogers
This iconic song was written in 1976 by Don Schlitz. Rogers popularized the song by including it on the title track of his best-selling 1978 album, which topped the Country charts and earned him the 1980 Grammy Award for Best Male Country Vocal Performance.
The line "You've got to know when to hold 'em, know when to fold 'em" in this song has become iconic, and it ranks high on many good gambling song lists because of its popularity, thematic content, and great lyrics.
2. Ramblin' Gamblin Man, Bob Seger System
Initially recorded in mono, this song was never released to the public until 2011, when Detroit native Bob Seger released the original studio version. The song appeared on Seger's popular album of the same name and was his first Top 20 hit.
Ramblin' Gamblin' Man is one of Bob Seger's most recognizable hits. The song is an ode to the restless spirit of the American gambler. It's a fast-paced, upbeat tune that captures the excitement and energy of a life on the road.
The lyrics of the song paint a picture of a man who is always on the move, never staying in one place for too long. He's a gambler, a risk-taker, and a man who lives life on his own terms.
3. Viva Las Vegas by Elvis Presley
"Lady Luck, please let the dice stay hot; let me shoot a seven," Elvis sings in this classic The King never sang life, and it was released as a single with his classic film Viva Las Vegas in 1964.
Viva Las Vegas by Elvis Presley is a classic song that always gets people up and dancing. It's the perfect song for a party or any celebration. The lyrics are all about having a good time and enjoying life. Elvis Presley's voice is so full of energy and joy it's impossible not to smile when you hear it.
4. Poker Face by Lady Gaga
This catchy song in the key of G♯ minor reached #1 in at least 20 countries and was the debut single from lady gaga's second studio album and was written by her (Stephanie Germanotta) and was the b-b-b-best-selling single worldwide in 2009.
Poker Face by Lady Gaga is a catchy, fun song with a great beat. The lyrics are clever, and the video is very well done. During the song, a girl hides her feelings for a boy who does not love her back.
The video is set in a casino, and the girl plays Poker. She is trying to keep a straight face, but she can't help but smile when she thinks about the boy. The video is very well done, and the song is very catchy.
5. Ramblin' Man by The Allman Brothers Band
Written and sung by group guitar player Dickie Betts, Ramblin Man was the Allman Brothers Band's only single ever to reach the Top 10 and was inspired by the song with the same title by Hank Williams back in 1951 and topped at #12 on the Easy Listening chart.
Ramblin' Man is a song about a man who can't stay in one place for too long. He's always on the move, looking for a new adventure. The song has a perfect blend of country and rock, with a catchy melody that is impossible to forget.
The Allman Brothers were always a band that was ahead of their time. Their unique rock, blues, country, and jazz blend set them apart from other era bands. They were true innovators, and Ramblin' Man is a perfect example of their genius.
Conclusion
If you're looking for the best classic country music for gambling and casino, look no further than these five songs. These artists have created iconic gambling songs, from Hank Williams to Patsy Cline. So crank up the volume and get ready to gamble the night away!